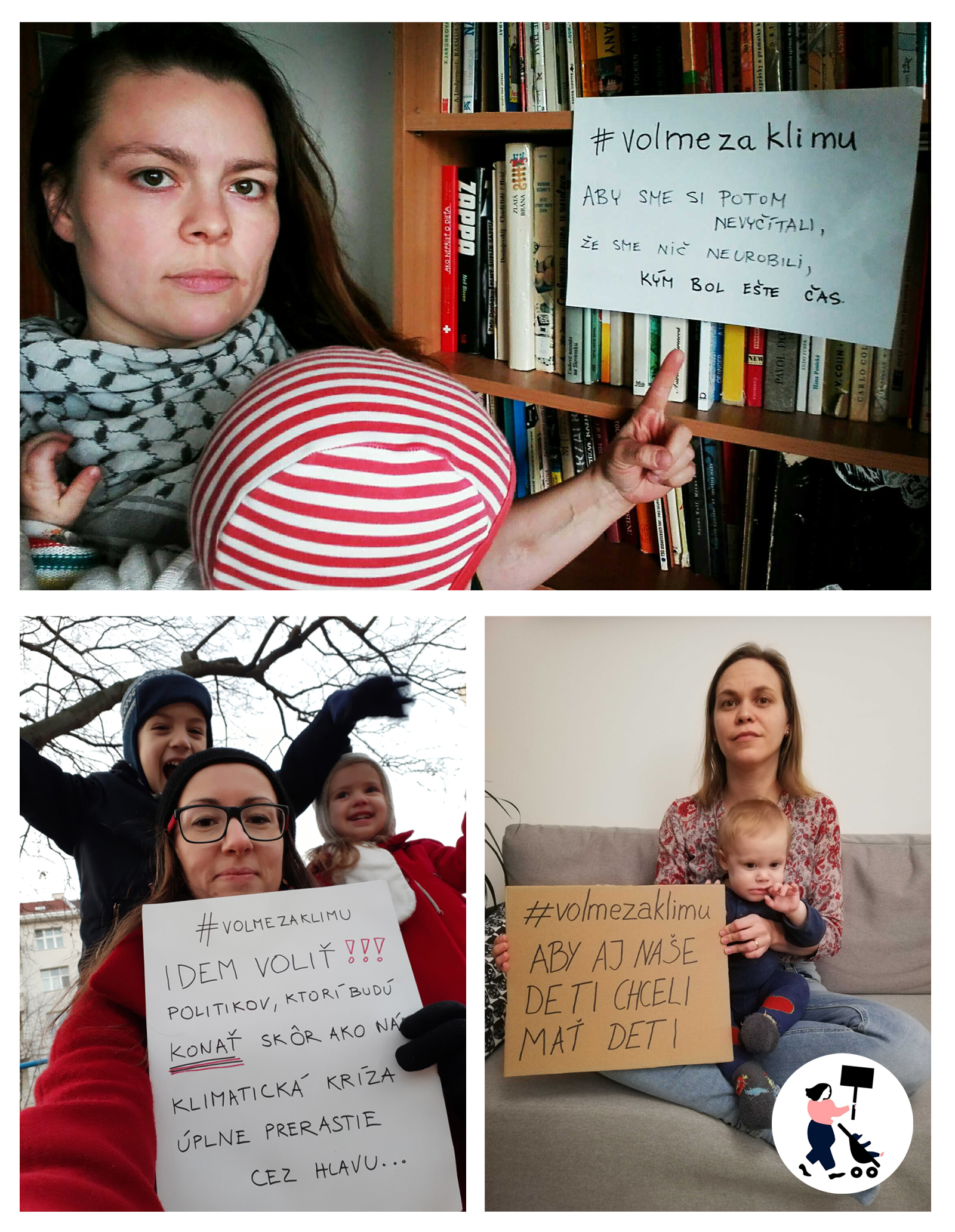 ZA SLUŠNÉ SLOVENSKO PRED VOĽBAMI
Tu je príhovor, ktorý za enviromentálne hnutie čítala Lucia v Bratislave a Ivana v Žiline:
"Dôvod, prečo nastala klimatická kríza je rovnaký, ako dôvod, prečo zabili Jána a Martinu. Je to korupcia, chamtivosť a klamstvo čo nemá hranice. Firmy, ktoré zarábaju na fosílnych palivách na celom svete už desaťročia podplácajú niektorých politikov, niektoré mediá a snažia sa vyvolať pochybnosti.
Prosím vás, dôverujme vedcom, pomáhajme aktivistom, a šírme pravdu.
Už nechceme ďalej sledovať ničenie našej krajiny, znečisťovanie ovzdušia, miznúce lesy, ohrozovanie zdrojov pitnej vody, neriešené toxické znečistenie.
Musíme bojovať o každý jeden kúsok Slovenska, ktorí neváhajú ľudia, bažiaci len po zisku, ničiť.
Musíme strážiť každý jeden zákon, ktorý chce neustále niekto obísť alebo nenápadne zrušiť. Envirooblasť bola dlhé roky pre mnohých politikov dobrá len na lacné PR alebo na prihrávanie kšeftov pre svojich ľudí.
Naše prírodné bohatstvo nie je tým bohatstvom preto, aby sme na ňom ryžovali, ale na to, lebo bez neho nevieme ako ľudia zdravo žiť. V roku 2020 tu stojíme a pozeráme sa na zdevastovanú krajinu, ktorá sa má navyše dokázať vysporiadať s obrovským globálnym problémom ohrozenia biodiverzity a klimatickej zmeny.
Potrebujeme konečne zodpovedných a najmä odvážnych politikov, ktorí sa nebudú báť čeliť týmto výzvam a chrániť nás aj budúce generácie. Toto sú roky, kedy sa to rozhodne.
Voľte a vyberajte múdro, je z čoho."
…………………
 Za posledný rok sa toho veľa zmenilo, ale nádej nám zostala. Tú nádej nám dáva každý jeden slušný a zodpovedný človek, každé spravodlivé rozhodnutie, každé odvážne pravdivé slovo. Nedovoľme zlu prevrátiť kabát a hrať sa na záchrancu.
Chceme pre naše deti spravodlivejší a lepší svet.