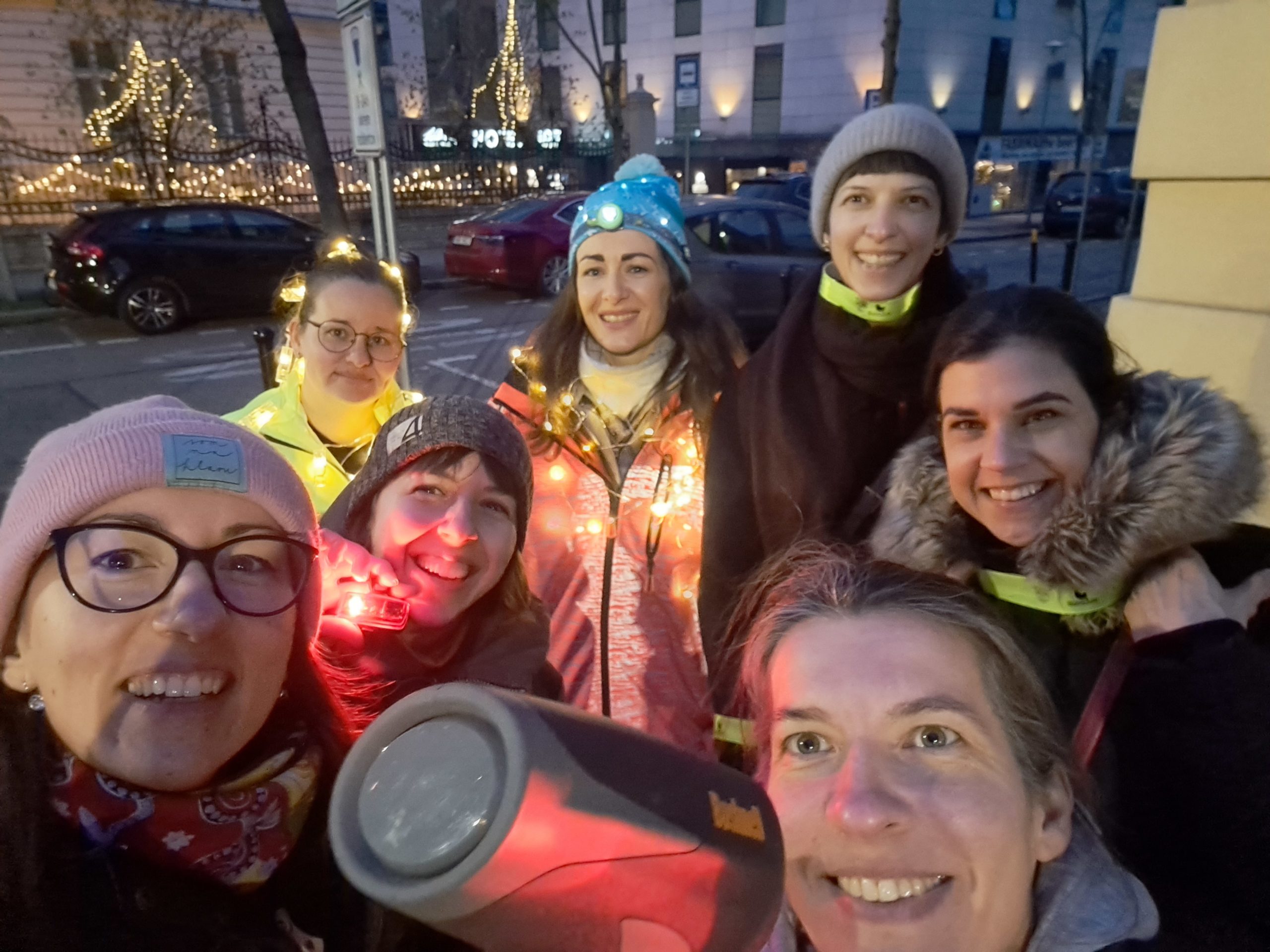 MÓDNA POLÍCIA: Reflexných prvkov nikdy nie je dosť!
Takto nám radí
Polícia Slovenskej republiky
, už dlhšie máme pocit, že "reflexné prvky" sú ich jediné opatrenie pre bezpečnosť chodcov. Dáš si reflexný prvok a vybavené!
Ako ste mohli vidieť aj našom videu, aj keď sme sa od hlavy po päty obliekli do reflexiek a svetielok, aj tak bolo prejsť cez piechod (v centre hlavného mesta) hazard so životom.
Ulice v našich mestách sú postavené ako diaľnice, vodiči prekračujú rýchlosť a ľudia zomierajú. A polícia naďalej rozdáva reflexné pásky a asi si z nás robí Prvý apríl.
Tým nechceme povedať, že ich nemáte nosiť. Chceme tým povedať, že ľudia zodpovední za bezpečnosť premávky si majú začať skutočne robiť svoju robotu. V prvom rade odstrániť to, čo nás ohrozuje, čiže spomaliť rýchle autá v mestách a obciach. Značky a občasné hliadky sú málo. Potrebujeme fyzické zmeny ulíc – bezpečnú infraštruktúru, jasnú prioritu pre chodcov, podporu udržateľnej mobility – chôdze, bicyklovania a verejnej dopravy…
Riešení je veľa, dočkáme sa konečne odborného prístupu zo strany štátu a samospráv? Ani nemusia vymýšľať nič nové, len sa inšpirovať zo zahraničia, kde to funguje.
Ale zatiaľ, kým sa kompetentní zobudia, sa prosím poriadne VYSTAJLUJTE! Je to jediná šanca prežiť!
NAŠE VIDEO TU:
https://www.instagram.com/reel/CqfU3yWqbc4/