December 2020
Začína to už byť naša tradícia, znepokojené vianočné pečenie. Tentokrát sme si aj zaspievali klimatickú koledu. Nie sme profesionálne speváčky, tak sa ospravedlňujeme. 
Minulý rok sme medovníky pre politikov spálili, tak ako oni svojou nečinnosťou spaľujú budúcnosť našich detí.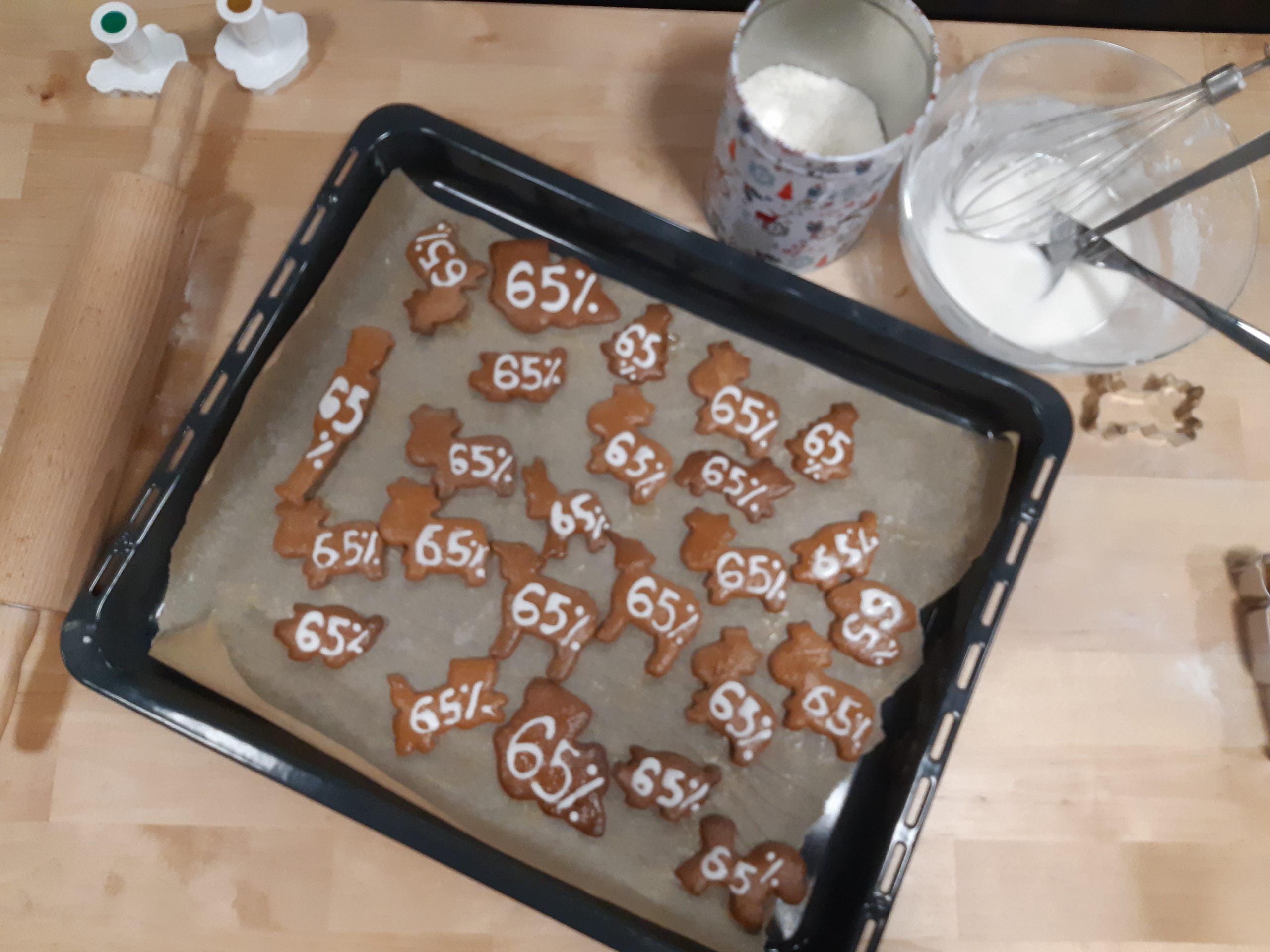 Tento rok sme napiekli s jasným odkazom pre pána premiéra Matoviča: Chceme, aby ste hlasovali za zníženie emisií o 65% do roku 2030. Už pozajtra bude pán premiér v Bruseli o týchto cieľoch rokovať. Nech si spomenie, že nám to sľúbil aj pred voľbami, a k čomu sme sa zaviazali pred 5-timi rokmi v Parížskej dohode.
Klimatická kríza je najväčšia hrozba, akej ľudstvo čelí. My to tu doma ešte až tak necítime, ale je veľa ľudí, ktorých už jej dôsledky vážne zasiahli a nemajú taký pohodlný život ako my. Náš boj je aj o solidarite a klimatickej spravodlivosti.
Znížme emisie, nech sa naša planéta neupečie!
Klimatické medovníky, ktoré sme napiekli sme nezjedli! (Teda nie všetky:-))
Vďaka Jakubovi Hrbáňovi z Fridays for future a Klíma ťa potrebuje sú v parlamente na rokovaní výboru, kde sedel aj premiér.
Odkaz je jasný, myslite na budúcnosť našich detí, presaďte 65 %!