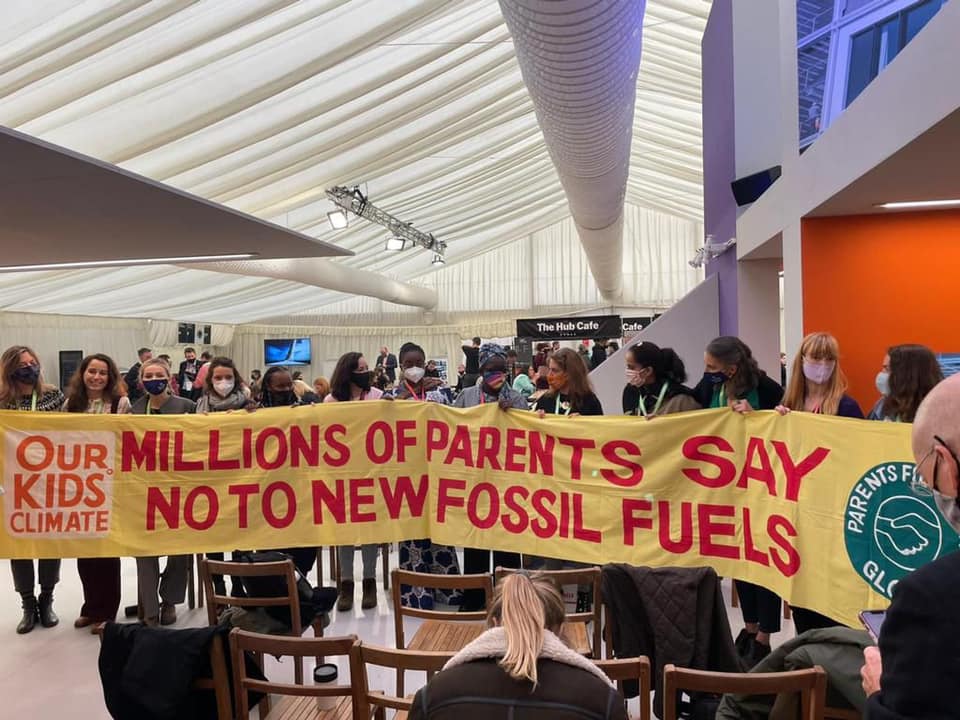 November 2021
Delegácia matiek, ktorých deti majú poškodené zdravie v dôsledku znečistenia ovzdušia, sa dnes ráno stretla s prezidentom klimatickej konferencie COP26 Alokom Sharmom, aby požadovala ukončenie financovania fosílnych palív.
Na mieste mu zahrali zvukovú kulisu detí, ktoré sa snažia dýchať…
"Možno to bolo jeho zatiaľ najťažšie stretnutie."
konštatuje denník Guardian : (Áno, sme v Guardiane)
Delegácia úžasných mám z Británie, Brazílie, Indie, Nigérie, Južnej Afriky a Poľska zastupovala nás a takmer 500 rodičovských skupín zo 44 krajín. Môže ísť o najväčšiu mobilizáciu rodičov pri akejkoľvek otázke v histórii. Prezidentovi odovzdali list, ktorý sme podpísali spoločne s ďalšími rodičovskými organizáciami zo Slovenska:
parentsforfuture.org/sk/nonewfossilfuels
Časť listu:
"Vážené hlavy štátov, hlavní vyjednávači a prezident COP,
Sme milióny rodičov z celého sveta a píšeme v mene detí, ktoré milujeme. Žiadame vás, aby ste zastavili financovanie všetkých nových projektov fosílnych palív.
Naše deti každým nádychom vdychujú toxické znečistenie zo spaľovania fosílnych palív. To je aj kľúčovou hybnou silou klimatickej krízy, ktorá ohrozuje budúcnosť našich detí a ničí náš jediný domov.
Vyzývame vás, aby ste sa k nám pripojili a urobili všetko potrebné, aby boli naše deti v bezpečí."