Ahojte, som Baška a som znepokojená.
Osobne som klimatickú krízu začala pociťovať po narodení môjho syna, Samka. Ja sama som vyrástla v diplomatickej rodine, a popri častom sťahovaní sa z jednej krajiny do druhej som si nikdy neosvojila dlhodobé plánovanie. Pri Samkovi som ale bytostne precítila, čo znamená dlhodobý horizont.
Klimatické dianie už pre mňa nie je viazané abstraktnými udalosťami a rokmi, ale Samkovým životom. 2030, to bude mať Samko 11 rokov… 2050, to bude mať cez 30 rokov. Bude mať rodinu? Bude žiť na Slovensku? Ako ho ovplyvní klíma? Čo môžem robiť dnes, aby bol v dospelosti šťastný?
Znepokojené matky som prvýkrát zaregistrovala, keď organizovali prvý klimatický pochod na deň matiek. V tom čase som začínala tušiť, že mojej klimatickej úzkosti najviac prospeje aktivizmus. Spravila som preto prvý krok, a napísala na čet: "Ahojte, tiež som znepokojená matka". A tak som sa postupne viac a viac zapájala do aktivít.
Tak som zistila, že je rozdiel byť znepokojená a byť Znepokojená. Momentálne som čoraz viac Znepokojená s veľkým Z. To pre mňa znamená nie len sa trápiť, ale snažiť sa veci meniť. Či už cez stretnutia s politikmi a úradníkmi, podpisovaním a podporou petícií (videli ste ma na fotke s Viktorom Vinczem? :D), alebo blokádou ministerstva financií (možno ste sledovali moje live videá na FB a IG ?).
Na záver by som ešte chcela povedať, že obdivujem všetky naše matky za energiu, nápady a nasadenie, ktoré dávajú do našich aktivít. Na konci dňa si myslím všetky uvedomujeme, že toto nie je iba vypĺňanie voľného času. Verím, že materská láska dokáže všetko, aj poraziť klimatickú krízu ❤️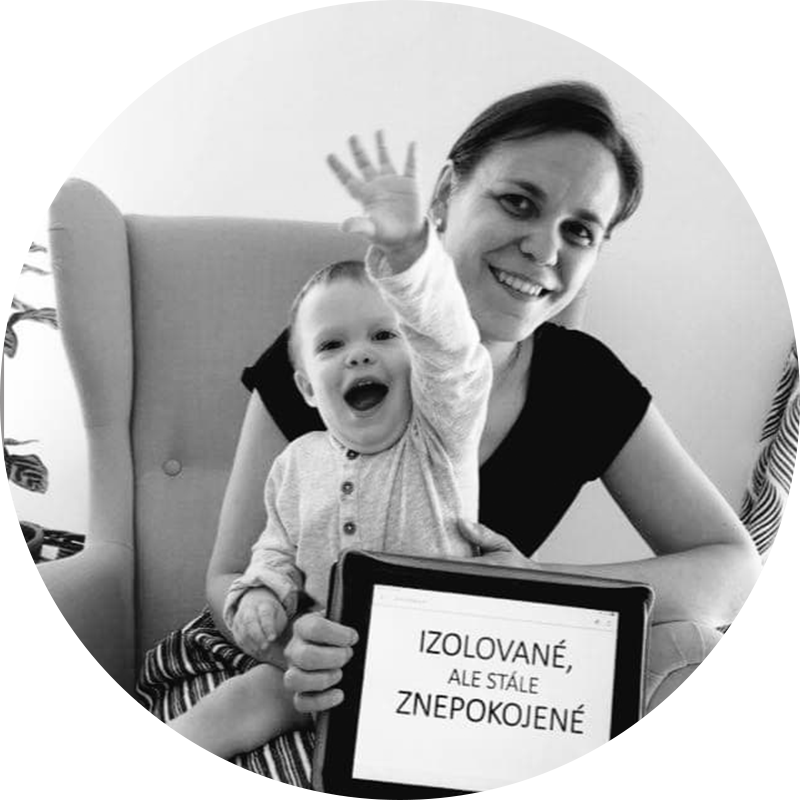 Podpor naše aktivity!
Takto nám pomôžete realizovať kampane a vytvárať aktívne hnutie. Aj pravidelné euro mesačne môže výrazne pomôcť nášmu zápasu o lepšiu budúcnosť.